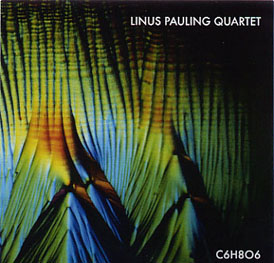 Hi friends,
Long time since we've spoken. I'm sure some of you have been pretty sad that C6H8O6 - or as we like to call it C6 - has been sold out for some time now. Well, lo and behold, we are right now negotiating with Germany's September Gurls to see it reissued as an LP. Right now it's pretty loose as to how it will appear. Single LP? Double LP? New Cover Art? Bonus Tracks? Inserts? A Particle Accelerator? It's that loose, but the big hurdles are out of the way and one thing is for sure it will be re-mastered for a far superior sound.
Also,
All Things Are Light
is coming close to selling out. We have about 10 left to sell at shows and at
Sound Exchange Houston
(our local indie record store), Europe has long been sold out, and Carrot Top Distribution has some copies for sale. You can order copies via Carrot Top via their on-line store
Saki
.
Lastly, for people who wonder
when we are playing next
, some scheduling conflicts have caused us to turn down some pretty neat shows (a show at the River Oaks Theatre and The Westheimer Block Party to name two) but the stars seem aligned for us to play an
Artstorm
opening with
Inidan Jewelry
sometime in late November. Right now the date is sketchy but it should happen sometime after IJ gets back from touring which is in Mid-November.