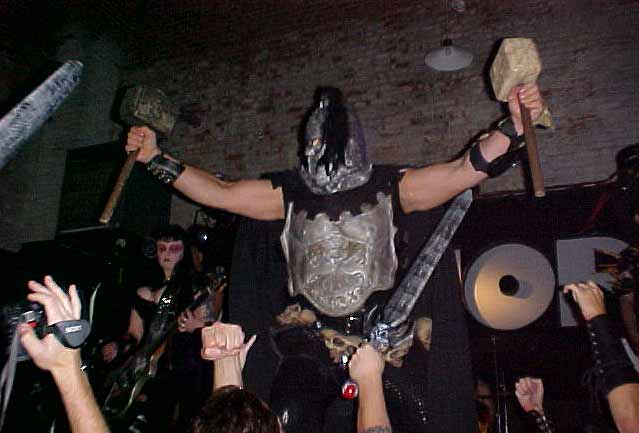 NO EXCUSES! NEXT TUESDAY THE CANADIAN ROCK GOD THOR IS PLAYING RUDZ! LINUS IS SKIPPING REHEARSAL JUST TO GO AND PAY HOMAGE! YOU SHOULD TOO!
Still Need convincing? Check this out!
A young Thor debuts on the Merv Griffin Show. He prances, her sings, he blows up rubber objects! Hey we all gotta start somewhere.
Watch a video Excerpt of a mid-period Thor battling some...uh...rubber thing. Hey, this is a man who is proud to have been screened on MST3K!
A promo for the new record. Sure Thor is a bit older and plumper, and sure I have no frikkin' clue what snowboarders have to do with anything but it's still cool. Oh and the scene where the snowboarder jumps the band in full regalia is priceless.
STILL NOT ENOUGH FOR YOU? OK THE OPENING BAND IS ZOLAR X.
Here is an excerpt from an upcoming documentary about Zolar X.